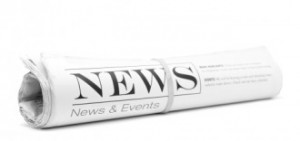 The Tax Foundation, a nonpartisan tax research group based in Washington, D.C., has released the 2013 edition of its State Business Tax Climate Index. The study compares state tax systems and assesses which states provide the best tax environments for businesses. According to the Tax Foundation, Wyoming, South Dakota and Nevada are among the states with the best tax climates, while New York, New Jersey and California are among the states with the worst.
Google has formally launched Google for Entrepreneurs, a program working to support startups and entrepreneurs on a global scale. According to Google, it has been developing the program for about a year and plans to use it to support startups by partnering with organizations that serve entrepreneurs on a local level, providing them with mentorship and Google product training. Google for Entrepreneurs will also connect startups with its products that are relevant to their stage of growth.
Consumer review site Yelp has implemented a plan aimed at preventing businesses from soliciting and purchasing positive reviews. The site intends to discourage this practice by posting three-month "consumer alerts" on the profile pages of guilty businesses. Yelp rolled out the initiative this month, placing alerts on the profiles of several businesses it caught soliciting reviews from a site employee posing as an elite reviewer.