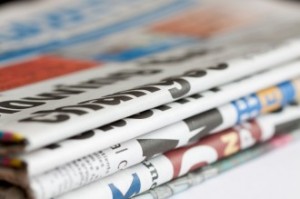 The recently released Kauffman Index of Entrepreneurial Activity reported that the overall business creation rate dropped from .32 percent of American adults per month in 2011 to .30 percent in 2012. That means that whereas approximately 543,000 people per month founded new businesses in 2011, approximately 514,000 people per month did the same in 2012. Experts on the subject say that this decreased number is related to an increased employment rate. A stronger economy has benefited business growth, but it has also allowed unemployed professionals to more easily find jobs rather than start their own businesses.
Recent reports from Verizon and the cybersecurity firm Symantec have revealed that small businesses continue to be the companies that are most susceptible to data breaches. Verizon's investigation report showed that, of the 621 confirmed data breach incidents it recorded in 2012, close to half occurred at businesses with fewer than 1,000 employees. Furthermore, 193 of those incidents occurred at companies with fewer than 100 workers. Experts say this trend has grown over the past six years as larger companies adopt more sophisticated security strategies, making smaller businesses more appealing to cybercriminals. Small businesses can protect themselves from cyberattacks by using good passwords, updating their antivirus software regularly and refraining from exposing their most essential business services to the Internet.
Manta, an online community dedicated to small business, has released a new survey in which a majority of participating small business owners said they had a successful first quarter this year. Furthermore, almost eight of 10 participants said they were "optimistic" about Q2. One reason for this optimism may be the fact that credit has eased in 2013. Compared to last year's 10 percent, big banks are currently approving about 15 percent of the loan applications they receive, while small banks approve about half. Overall, an increased willingness among bank leadership to be involved in small business lending has heightened competition in the credit marketplace, increasing the flow of capital that helps small businesses grow and create jobs.
At the beginning of April, BufferBox, an Ontario-based company recently acquired by Google, installed its first U.S. pickup location, potentially changing the way consumers receive packages from online retailers. BufferBox is working to take the hassle out of trips to the post office or having packages left on your doorstep by issuing single-use addresses that allow consumers to send packages to any BufferBox shipment locker they choose. The company has installed its first BufferBox at a popular coffee shop in San Francisco's Mission District, theoretically allowing patrons to pick up their packages at the same time they pick up their daily cup of coffee. However, BufferBox is not the only company to seize the opportunity to improve the way people receive packages. A similar deliver locker company, Swapbox, recently set up its own delivery system in San Francisco's Nob Hill neighborhood, with plans for rapid expansion.