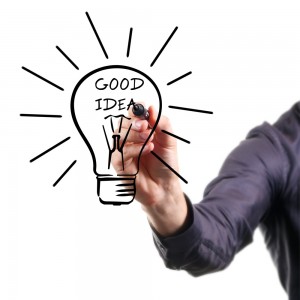 We here at The Working Blog can't tell you where good ideas come from; we can only tell you what you probably already know—that when a good idea strikes, particularly one related to a new business venture, it can be almost impossible to put it out of your mind.
But then, why should you? Hopefully it's not because you don't know how or where to get started. In this day and age, there is no shortage of resources created with new entrepreneurs in mind. In fact, it seems sometimes that the hardest task is separating what's most useful from all the white noise.
To help in this endeavor, The Working Blog has selected a handful of resources we believe could be beneficial to someone just getting his or her start in business.
Though the list is far from exhaustive, it should serve as an effective starting point for young or new entrepreneurs looking to capitalize on that first great idea.
Tips for Pitching Your Business
Pitching your business can be one of the most intimidating parts of becoming a small business entrepreneur. One way to help make sure your pitch goes as well as possible is ensuring all your materials are up to date. Read more about how you can ensure that here: How to Keep Startup Pitch Materials Up to Date.
From Employee to Entrepreneur

Making the leap from being an employee at an established business to being an entrepreneur can be tough. There's not one set of rules to follow when making the switch, but one writer has come up with several tips to help you out. You can check them out here: Three Tips for a Successful Transition from Employee to Entrepreneur.
Social Media: An Effective Way to Spread Your Message

When used correctly, Facebook can be a great tool for small businesses looking to build strong relationships with customers and other members of their industry. This article—part of our own Small Business Social Media 101 series—includes several tips for effectively optimizing your business's presence on Facebook: Small Business Social Media 101, Facebook.
Financial Mistakes to Avoid

It is extremely important for any small business owner to fully understand the finances of the business, especially when you're first getting started. This author has come up with a list of a few mistakes you want to make sure you avoid while dealing with the financial side of your venture: 3 Mistakes Entrepreneurs Make with Their Financials.
Next Steps
If you've been considering starting up a small business for a while, there's no better time to start gathering information and taking those next steps. If you already own a work vehicle, consider upgrading to something new from the Chrysler Group.
Visit the Chrysler Commercial Vehicles website to see the full lineup of vehicles, as well as the current incentives we offer to small business owners like you.