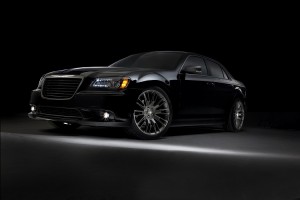 There is no rule that says a cool vehicle can't be employed for the purposes of work. After all, it isn't difficult to imagine the real estate agent or entrepreneur who feels right at home in the Nappa leather driver's seat and among the other luxurious appointments of a vehicle as cool as the 2013 Chrysler 300C John Varvatos Limited Edition (pictured).
From the perspective of small business, what's fascinating about the Chrysler 300C John Varvatos Limited Edition is how the car itself reflects the influence and inspiration of the noted fashion designer who lends it its name. Evident in each design choice is the same rock 'n' roll aesthetic that informs and gives personality to his brand as a whole.
Please enjoy this video in which John Varvatos along with a very special guest discuss the origins of inspiration and how it can (and should) affect everything you do. The video is courtesy of the Chrysler brand's YouTube page.