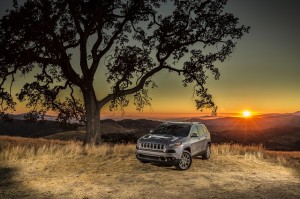 Small business owners in particular know how gratifying it can be to see an idea through from initial concept to finished product. Whether the idea is relatively uncomplicated (for example, writing a clever Facebook update) or incredibly complex, like creating an entirely new business, success depends on execution and, of course, on knowing the target audience.
Designing a brand-new vehicle is no exception. Take the new 2014 Jeep Cherokee. From the conceptual through engineering phases, and from manufacturing to sales, the vehicle must meet and exceed the expectations of men and women who demand only the best.
See what that looks like in this four-part series of videos exploring one of newest vehicles developed by Chrysler Group LLC.
From Concept to Consumer Video 1 | Design
From Concept to Consumer Video 2 | Engineering
From Concept to Consumer Video 3 | Assembly
From Concept to Consumer Video 4 | Sales
A multipart video series is one thing. But nothing competes with real-world experience. If you'd like to learn more about the 2014 Jeep Cherokee, particularly how it can become an asset to your small business, speak to the experts at your closest BusinessLink® dealer.