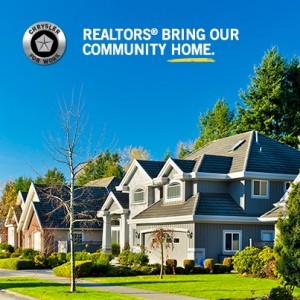 This weekend's 2013 REALTORS® Conference & Expo is the largest trade show in real estate. With exciting innovations and new ideas on display from more than 400 exhibitors, show-goers should expect to leave San Francisco (the site of this year's show) well informed of all the latest and greatest developments in the real estate game.
As NAR's official automobile manufacturer, Chrysler Group is pleased to be among the show's exhibitors for another year. We're looking forward to a busy weekend on the show floor discussing our capable line of vehicles (think the Chrysler 300 or the FIAT 500L) with REALTORS® who already know well the importance of having dependable and reliable—not to mention stylish—transportation.
NAR members not attending the conference this year but who are interested nonetheless in learning more about Chrysler Group vehicles, we suggest you spend time working your way through the following links. Each one will take you to a post in The Working Blog archives that was specifically written to show how our vehicles are the vehicles for real estate agents.
"What Car Is Best for Real Estate Agents?"
Real estate agencies come in all shapes and sizes, but if there is one thing that nearly all agents have in common, it's that having a reliable, professional work vehicle is an essential part of what they do. Read more.
"Incentive for REALTORS® to Buy or Lease a FIAT 500L"
When it comes to purchasing a new vehicle, there is a magic number for everyone. For REALTORS, that number is 500, as in $500 off a new FIAT 500L. Read more.
"The Chrysler 300 Is the Right Car for Real Estate Agents (Infographic)"
Real estate agents need a car that is practical and comfortable but also makes a striking first impression, which means the Chrysler 300 is the perfect car for the job. Read more.
Visit the National Association of REALTORS® website to learn more about this weekend's conference and expo. And, if you're attending, stop by booth #5444 to chat with us about our vehicles, your business and how the two just might be the perfect fit.