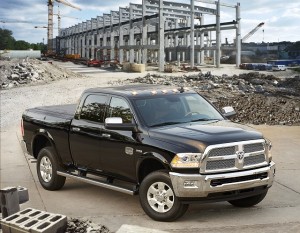 In honor of the incentive-driven Commercial Truck Season, going on now through January 2, 2014, The Working Blog is revisiting a special video series created by Ram Trucks to display the one thing that makes that brand the right choice for businesses everywhere—versatility.
From loggers to cattle ranchers, from rodeo champions to martial art experts, even hot-air balloon chasers (see below), professionals of all kinds understand that Ram trucks are well-suited to meet challenges unique to a range of especially demanding industries. Thanks, for instance, to the impressive towing capacity of Ram Heavy Duty, the fuel economy of the Ram 1500 or the upfit-friendliness of the Ram Chassis Cab, hardworking men and in women—in just about any industry, frankly—can and do depend on Ram Trucks.
Please enjoy the following series of videos that, taken as a whole, shines a direct and bright spotlight on the incredible versatility of Ram Trucks as well as on some of the great, hardworking people who drive them.
Real People, Real Trucks | Honey Creek Excavating & Logging
Description: Ram Trucks is proud to be the vehicle of choice for Mike Forester of Honey Creek Excavating & Logging—a timber company in Oregon.
Real People, Real Trucks | Ernie Garcia, Joe Stevens Cobra Kai
Description: Ram Trucks owner and business affiliate of Joe Stevens Cobra Kai talks about how he depends on his Ram 1500 to get to events and tournaments and how the BusinessLink® package provides the best service out there.
Real People, Real Trucks | Coats & Coats, LLC
Description: Darin Coats of Coats & Coats LLC talks about how he uses his Ram Trucks (2500, 3500, 4500 and 5500) for all his work needs.
Real People, Real Trucks | Advantage Aerosports Inc.
Description: Kevin Flanagan trusts only one truck to chase down his hot air balloons: Ram.
Real People, Real Trucks | Cody Ranch
Description: For ranchers Dan and Steve Cody their Ram Truck is their office; and with a Cummins® engine it happens to be a really powerful one at that.
Real People, Real Trucks | Barnes PRCA Rodeo Company
Description: The Barnes family uses Ram Trucks in their work in rodeo. These cowboys trust Ram to get the toughest of jobs done.
Real People, Real Trucks | Signature Awning
Description: Gordon Strachan's Signature Awning business wouldn't be the same without his Ram Truck. In this installment of our "Real People, Real Trucks" series Gordon explains how he relies on his Ram 1500 to help carry the workload in the Michigan weather.
How does (or how could) your business benefit from the versatility of Ram Trucks? Let us know in the comments section below!