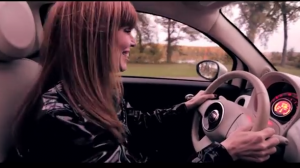 Owning and operating a business that emphasizes style requires a stylish ride. That's why interior designer Maria Bortugno selected the iconic FIAT® 500 Cabrio as her work vehicle of choice. The FIAT 500c combines retro glamour with contemporary cool — ensuring that Maria always makes an impression on her clients, from the moment she pulls into their driveways.
Watch Maria's story in the video below.
Check out these blog posts from The Working Blog archives to learn more about how the FIAT 500 can benefit your business's bottom line.