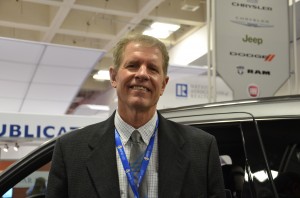 Every Friday on The Working Blog, we publish another entry in our "Real People, Real Businesses" series. The idea is to feature YOU, the small-business owners and employees of the world — aka the real drivers of the economy.
What do you like about small business? What keeps you motivated? Why are small businesses so important? What makes for a capable work vehicle? These are the types of questions we ask, and though the answers can be as varied as the people we interview, what seems to matter most to everyone is pride in a job well done.
Today's edition of "Real People, Real Businesses" features Terry Nolan, a veteran REALTOR® from Vail Valley, Colorado, who relies on his Jeep Grand Cherokee Laredo to transport his clients comfortably through the mountainous terrain.
Stay tuned to The Working Blog for more interviews like this one!