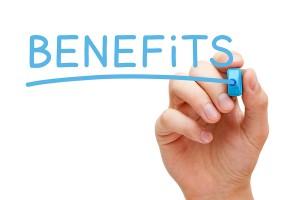 As a small business owner, the bottom line is always a top concern — and employees are the lifeblood that keep your bottom line healthy. After all, a business can't run without employees who are dedicated and hardworking. Employee benefits have been shown to go hand-in-hand with keeping employees not only hardworking, but loyal as well.
While there are some benefits the U.S. Small Business Administration notes you are required to offer by law, other perks can go a long way in keeping employees happy and productive. There are plenty of ways to maximize the benefits you offer employees without breaking the bank. Here are five affordable ideas you can incorporate into your employee benefits package and perks you can offer that employees really value:
By implementing these benefits, you keep your employees happy and, as a result, allow your business to thrive — without damage to your bottom line.