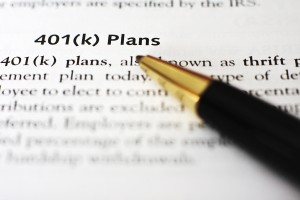 Most people spend their whole lives working hard to make a living to provide for their families and themselves — and, ideally, to save for the future. The hope is that all that hard work will eventually pay off and when the "golden years" come, there will be enough in the bank for retirement without worry. For many small business owners, it's this very hope that contributed to starting their own business in the first place — but what happens to that business when it's time to retire?
A new national survey by the Guardian Insurance & Annuity Company, Inc., centers on this theme by examining the retirement readiness of small business owners. Partnering with Harris Interactive, Guardian conducted an online poll of almost 1,500 for-profit business owners, ages 25 to 74, with 99 employees or fewer, to spotlight the planning process, challenges, goals and general mindset of current small business owners. Overall, the results of the survey show that only a little over half of small business owners are feeling set with their plans for retirement, with many unsure of how they will spend their time once they are no longer in charge of the day-to-day operations for their business.
With owners lacking serious confidence in the financial security of their "golden years," the major takeaway from the survey becomes the importance of planning ahead. For many small business owners who are operating as independent contractors, or those who don't have full-time employees, retirement planning often takes a back seat because they are not required to set up a 401(k) like large corporations are. These owners are typically relying on the sale of their business to fund their future retirement — which is unfortunate, as the study shows that only 17 percent of owners have identified a potential buyer for their business, compared to the 35 percent counting on the sale to retire. For small business owners who want to fully retire, rather than stay actively involved with the business for financial reasons, setting up a retirement fund outside of the sale of the business is an option to consider.
One route Fox Business recommends is setting up a Solo 401(k): a type of retirement fund that operates exactly like a traditional 401(k), with the same contribution options and flexibility that corporation-backed 401(k) plans offer to their employees. Even better, a Solo 401(k) allows owners to take out a loan from the retirement fund — meaning that at any time, the money in the fund can still be used to cover an urgent expense for the individual and their business. While there may be interest and principal associated with the loan, the loan itself is penalty and tax free as long as it is paid back according to the set terms.
A Solo 401(k) is just one option to consider. Overall, every small business owner will have unique needs that contribute to his retirement planning. With that in mind, perhaps the best route is an individual plan created under the guidance of a professional financial adviser. By consulting with a financial adviser, small business owners are in a better position to create a tailored solution for their retirement early on, enabling them with the foresight to make smarter business decisions today. In fact, half the small business owners who responded to the Guardian survey said they consulted with a financial adviser when preparing for retirement. Which just goes to show you, there's no shame in asking for help when you need it!