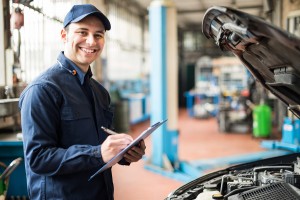 Growing a business takes more than a solid work ethic and a commitment to doing what's right. Those things help you establish a company, but you need a professional appearance in every aspect of the job to move up to the next level. If you want to go from the guy people know can fix anything after church to the company whose logo represents that same idea, you need to use tools like standard invoice and quote templates. Here's why these details are so important for small business owners.
Setting a professional tone
You earn initial respect in the community by doing quality work and charging fair prices, always delivering on your word and a handshake. This type of company has great potential, but it also has its limitations. Once you hire workers to help with bigger jobs, clients expect more. By getting a standard form for invoices, price quotes and expense summaries, you present a more professional face to your clients.
Using the standardized forms available for free will show clients that you provide clear documentation of every job. That professional tone, matched with an honest business model, might be difficult to top in your industry. You need an edge in this competitive landscape. According to a report from the Partnership for a New American Economy, the number of Latino entrepreneurs is growing faster than expected. Be prepared to stand out from the pack.
Putting the work on record
As you make the jump from a one- or two-man business to a larger company, make sure you upgrade your record-keeping along with everything else. Standard invoice and quote templates help you get your offers on the record, so there's no confusion later in the job. When you're talking on the phone and a client agrees to a price quote, tell them you will email it to them as soon as you hang up the phone, then do so.
Getting this initial quote on paper or in a computer file helps you avoid disputes at invoice time. After the job, simply refer to the quote sheet you made for the client and use the same formula for the invoice. Clients will respect your attention to detail and won't have a chance to say they forgot to pay when the invoice is sitting in their email account or mailbox. With everything clearly on record, filing taxes also will be easier, keeping you safe from headaches at tax time.
Small details like invoice and quote templates can make a big impression on clients. Once you have built your business into a respected force in the community, push the level of professionalism even higher. Then you can look ahead to a better business and greater opportunity.