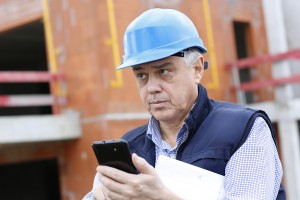 Starting and running a small business successfully is often a matter of time management, which is why tools to improve productivity, such as mobile apps, can be so helpful.
When you search for apps that benefit small business, hundreds, if not thousands, of options flash before your eyes. Among them are several must-have apps that can help you improve productivity and that work on all mobile devices:
1. Skype: Whether discussing your services with clients or scoping out projects with colleagues, Skype is a great tool to help everyone feel connected to your company, wherever you are. The basic version of Skype is free, and comes with free group video calls.
2. Evernote: Evernote is an app that allows you to synchronize your notes across mobile devices and desktop units. The app has a free version, as well as a fee-based Business Premium account.
3. Yelp for Business Owners: This app lets you manage your business's presence on the popular online reviews site Yelp right from your smartphone. You can track the activity to your business's Yelp page and respond to customers' comments and messages.
4. Square: The payment app Square uses a small, portable credit and debit card reader you clip onto your phone to process transactions at the point of sale or service. Your business is charged 2.75 percent of every transaction, taken from the purchase automatically and posted to your bank account the next business day.
5. PayPal: The website lets you link your cards and bank account to a PayPal account, making transactions quick and easy. The service responded to the emergence of the Square app (see above) by developing an app that lets businesses use PayPal's card reader as a portable register. PayPal's basic services are free.
Operating a small business shows you that it's easy to lose track of time, so unless you're already a highly organized person, apps to improve productivity — like the ones listed above — can be extremely important to your success.