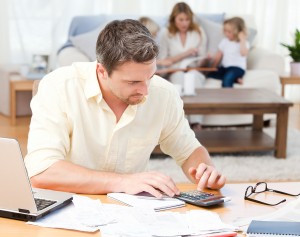 The payroll goal
Paying employees on time with professionalism and accuracy is something that small business owners aim to achieve. Understanding which payroll schedule works best may take some time and thought, but it's worth the effort. Finding the right kind of schedule avoids issues like workers getting underpaid or paid late. Making such mistakes can hurt small businesses by harming company morale and the overall organization of the business.
Depending on various factors, employees can be paid weekly, biweekly or monthly. However, most small businesses opt for biweekly payroll schedules. According to the Payroll Blog, the biweekly schedule is the most popular because employees don't have to wait too long without being paid and can enjoy the benefit of two "extra" paychecks each year. Employers who manage a lot of hourly workers also find the biweekly schedule easier, because they have to recalculate the paychecks of these workers every pay cycle.
Additional details to consider include factoring in holidays and holiday pay. Small business owners also need to decide whether they will print checks or use direct deposit. With checks, money needs to be deposited a few days early so the checks are issued on time, and sometimes a small business needs to adjust its payroll calendar to comply with the rules of its bank for direct deposit.
Contributing locally
Every small business is different, and there are a number of payroll schedules and details to consider. Many business owners go through a period of trial and error before deciding which payroll schedule is best for the firm and for its employees. In the end, a smoothly run, error-free schedule ensures peace of mind, productive employees and a positive contribution to the local economy.