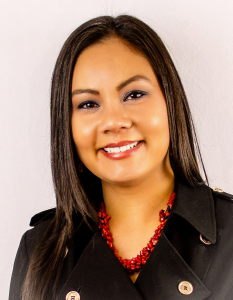 Good business starts with solid partners, and we think we've found a good one in the National Association of Women Business Owners (NAWBO).
FCA Work Vehicles US is pleased to report that NAWBO members along with their household family members are now eligible for a $500 cash allowance on the purchase or lease of most Chrysler, Dodge, Jeep®, Ram and FIAT® brand vehicles. The allowance is combinable with the other On The Job incentives currently available to small-business owners through FCA US LLC, leading to potential savings that add up quick.
To mark the new partnership, we asked NAWBO's new Chair Crystal Arredondo to answer a few questions regarding, among other things, the NAWBO mission and what partnering with FCA US LLC means to members of the association. Crystal is a partner at MPACT Financial Group and a retirement planning specialist. Her passion is working with people to provide a "total strategy" for a successful retirement.
FCA Work Vehicles US: Why is an organization like NAWBO so important for women business owners?
Crystal Arredondo: Forty years ago there were zero business organizations that were open to women. Many women entrepreneurs couldn't get a loan without a male to co-sign for them. The networking groups that existed were the Rotary and Kiwanis where only men were allowed membership. They found themselves with little to no options other than to do it themselves. Founding NAWBO National President Susan Hager liked to say, "Get a seat at the table or build your own and make sure you include other women at the table." That has been the goal of NAWBO ever since.
Because we are all women business owners ourselves, we know firsthand the challenges facing women. We set out to provide support, growth opportunities, leadership, education and continually help change the culture and business environment in which we live and work. Today we are proud to be the only organization representing women business owners of all sizes, stages and sectors. No one is going to care more about issues that affect women than women.
Why are women business owners so crucial to a healthy and vibrant economy?
There are 9.2 million women business owners in the U.S. economy, generating trillions of dollars in economic activity and creating tens of millions of jobs.
Women entrepreneurs see the world through a different lens and this is reflected in the kinds of business we start. We are often looking to solve a problem in the marketplace or create a better way of doing business.
In order to fully support the nation's economic revitalization, women business owners need better access to capital, mentoring and networking opportunities. Particularly in low- and moderate-income communities, women business owners play a vital role in creating jobs and building a more vibrant economy. With better resources, our contribution could be greater. There are also benefits that run deeper. Women business leaders inspire other women to pursue their dreams. They may also find it easier to balance work and family outside the traditional corporate world. In emerging markets, women reinvest 90% of their earnings in their families and communities — which means that investing in women is an investment in our collective future. When a woman business owner succeeds, everyone benefits.
What excites you about the new partnership between FCA US LLC and NAWBO? Why is this partnership, and partnerships like it, good for NAWBO members?
It is exciting to see a company support women business owners and align their brand and values alongside ours. It sends a message that "We believe in the value of women entrepreneurship. Women are doing an incredible job in the communities they serve and the economy as a whole and we want to help you do more. We're proud to support you."
It's great for NAWBO members because women have a choice where they spend. They are smart when it comes to buying decisions and will often look for ways to maximize their dollars. They are also big believers in reciprocity. Women love spreading the news when they have a great buying experience and feel like they got a great deal.
Name one valuable resource you would recommend to business owners across the country.

"Think and Grow Rich" by Napoleon Hill. It was written in 1937 but still timeless and relevant. It was the first book I read when I got into the financial services business. The second thing I recommend is getting the Uber app on your phone.
What is one simple thing you wish more business owners would do?
I wish more business owners would have an exit plan.
What advice do you have for people just beginning their careers as business owners or entrepreneurs?
Don't try to do it alone. Be a sponge and learn everything you can. Surround yourself with people smarter and more successful than you.
What's the best business advice someone ever gave you?
It's okay to not have a clue. You can have a goal and not know how you are going to get there. It's like driving a car at night — the path will reveal itself along the way.
Do you use your vehicle for business?
Yes. All of the Board of Directors of NAWBO also run their own businesses, including myself. I'm a partner at MPACT Financial Group, a comprehensive wealth management firm in Dallas, TX. I often use my vehicle to travel to meet with my clients.
What are some key vehicle features that make your life and your job easier?
A car resembles its owner. It looks nice, but it's not pretentious. I drive a lot, so it was important to me to have a car that was reliable, safe and would last a long time. The biggest benefit is the fact that it's paid off.
Thanks to Crystal for taking time out of her busy schedule to talk with us. We're looking forward to long and productive partnership with her and the tremendously important association she represents. For more information on the vehicle incentive available to NAWBO members, please visit this page the NAWBO website.