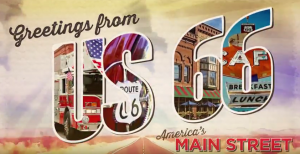 Good deals, great vehicles, top-notch service and qualified maintenance professionals – customers know to expect all these things when shopping for a new car, truck or van at their their local Chrysler, Dodge, Jeep®, Ram and FIAT® Brand dealership.
What they will also find is that a dealership's owners, managers and staff often have as much at stake in their communities as any other resident.
On their most recent major road trip, our partners from Independent We Stand, a shop-local advocacy group, stopped by a number of FCA US LLC dealerships to find out what each is doing to help support its community. Videos from two of those visits are below. Please enjoy.
"Jump up and help out"
Description: Joseph Chaves of Texas Dodge in Amarillo talks about the importance of shopping local and supporting their local community.
"The importance of supporting the community"
Description: Anthony Martinez of Melloy Dodge talks about the importance of small businesses supporting their communities and about the BusinessLink program.
Visit your local BusinessLink dealer to see how it's making a difference in the community.