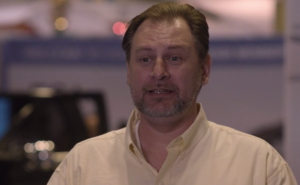 There's no denying that the right celebrity spokesperson can have a positive impact on a brand's image. The sheer number of brands employing this tactic on TV, online and in magazines is proof enough of its potential.
But what can be just as effective is when a brand like Ram Trucks taps a real person like REATLOR® Gary Lee to discuss actual, real-world experiences with a product. The result is a level of credibility not always possible with standard celebrity endorsements.
At 6'2", Gary counts a roomy interior as one reason among many he's a big fan of Ram trucks. Other reasons include styling, value and of course the worthwhile vehicle incentives available to professionals like him. But let's let Gary tell it in his own words. Please enjoy the video.
Check out our YouTube page for more videos of real people raving about their vehicles from FCA US LLC.