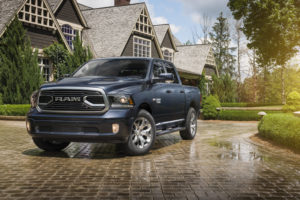 There are two broad categories of videos that we typically share on this blog. The first is comprised mainly of product- and program-related videos, the kind providing viewers with information on various performance ratings as well as vehicle incentives and specific vehicle features (the available RamBox® Cargo Management System, for example). The videos in this category include things like new-vehicle reveals and owner testimonials.
The second category is less about the products that help you do your work and more about the reasons why you do your work – what and who drives you to do your best, in other words. These videos are more inspirational in nature and include the classic Farmer video and others.
Today we're pleased to share two more videos from the latter category. Hopefully you find them as inspiring as we do. Please enjoy.
United We Work | Ram Trucks
America's Work Song | Ram Trucks
Continue to feel inspired by visiting your local BusinessLink dealership – a qualified expert in work vehicles will be happy to assist you!