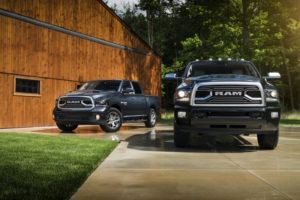 Ram truck and cargo van owners come from all walks of life and all sorts of vocations – from real estate agents in Georgia to general contractors in Hawaii to landscapers in Pennsylvania to commercial painters in Florida to concrete contractors in Washington, so on and so forth.
To be sure, there is no single personality type and no one kind of professional who has the market cornered, so to speak, on Ram Trucks. And yet, even with all the individuality, there are certain characteristics shared by many, even most Ram truck owners – a penchant for hard work and the willingness to put their all into everything they do, to name just two.
In honor of those characteristics, we present the following video. First and foremost a tribute to hardworking individuals, it's also a statement of our intention to design and build vehicles that can meet the needs of just about everyone. Please enjoy.
Visit a BusinessLink dealer near you to begin your search for a new Ram truck or other FCA work vehicle that perfectly meets your needs.