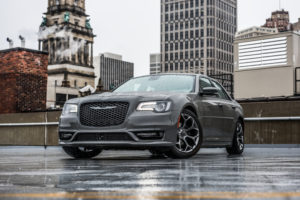 Speaking metaphorically, a "clear vision of the road ahead" is a characteristic often embodied by successful small-business owners, particularly those who plan their moves weeks, months or even years in advance.
In more literal terms, clear vision of the road ahead is an absolute necessity for anyone piloting a vehicle, up to and including all people who spend their workdays traveling back and forth between company HQ, the home office, jobsites, client meetings and so on.
Properly functioning windshield wipers are vital to "clear vision" of the latter kind, and they are fundamental to the safe operation of vehicles in rain or snowy weather. Learn the telltale signs of aging or malfunctioning wipers in this video from our partners on the Mopar® Brand.
Do you know why it's important to rotate tires, how to recognize the signs your brakes need work or when to replace your battery? These subjects and others like them are covered in the Mopar Maintenance Tips blog series. For answers to vehicle maintenance questions not covered in the series, please visit the car-care professionals at a BusinessLink dealership near you!