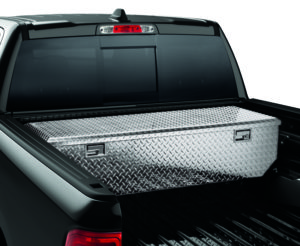 From the Ram 1500 to the Jeep® Compass to the Chrysler 300 and everything between, vehicles from FCA US LLC are engineered to provide small-business owners with top-notch driving experiences straight off the assembly line.
True as that may be, it's also possible that a specific accessory or add-on can take a vehicle from great to perfect. The only question is where to find accessories as dependable as the vehicles on which they are destined to be installed.
Enter the Mopar® Brand, the exclusive source for authentic original-equipment parts and accessories for the Chrysler, Dodge, Jeep, Ram or FIAT® Brand work vehicle parked out front of your business.
For a complete catalog of accessories, business owners should head to Mopar.com. While many of the items on display are performance related, many others could be put to use in the service of a small business like yours. Here are just a few ideas for how small-business owners and other professionals might benefit from the right Mopar accessory.
Remote Start / Real Estate
On some level, a real estate agent's job is to show prospective buyers that they could be happy and comfortable in this or that house. Far easier is this task when said buyers are actually happy and comfortable! Use Mopar Remote Start1 on cold winter days or boiling hot ones to create comfortable environments for your buyers as you cart them from listing to listing. Learn more by visiting the Mopar Remote Start product page.
Luggage Carrier / Sales
While the days of the traditional traveling salesman may be over, many entrepreneurs still stand to profit from extended road trips to out-of-town trade shows and conferences. Make room for luggage and whatever else you need with the weatherproof Mopar Luggage Carrier. Easily installed, this heavy-duty, black nylon carrier features a covered-zipper opening, lined seams and sew-in tie-down straps, providing lots of additional storage space. Learn more by visiting the Mopar Luggage Carrier product page.
Wireless Phone Charging Kit / All Vocations
Aside from running out of gas, running out of cell phone juice might be the most dreaded inconvenience for today's busy business owner. Ensure against that inconvenience with the Mopar Wireless Phone Charging Kit. The kit features continuous wireless charging during vehicle operation and allows for uninterrupted Bluetooth® streaming to properly equipped vehicle audio systems. Learn more by visiting the Mopar Cell Phone Charger product page.
Powder-Coated Aluminum Toolbox for Pickup Trucks / Construction
Organization, though not the only key to success, is among the most important. Construction workers can keep their tools organized and in their place with a Powder-Coated Aluminum Toolbox with Diamond Plate tread pattern. Features include key-locking single-lid design, gas cylinders for easy lift and full weather stripping to help seal out moisture and dust. Learn more by visiting the Mopar Toolbox product page.
Find these accessories and thousands more at Mopar.com or an authorized Mopar dealer near you.
1Check state and local laws regarding use of remote start systems.