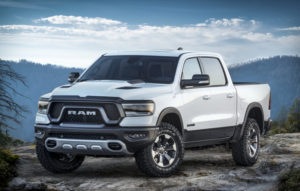 Buying gifts for the successful entrepreneur, small-business owner or other professional on your list can be one of the more challenging aspects of the holidays. Especially driven people are often too focused on work to think of anything they want or need. That or they're already so successful that finding a gift they would enjoy but don't already own already can sometimes seem impossible.
Lucky for all of us the Mopar® Brand exists. With a huge variety of vehicle accessories featured on the website, not to mention all the official Chrysler, Dodge, Jeep®, Ram and FIAT® Brand merchandise available, it's easy to find something unique, useful and/or unusual for every professional on your list. Browse long enough and who knows, you might just find the perfect gift to give yourself! Here are five ideas to get you started.
Mopar Car Care Kit
Attention to detail is a hallmark personality trait of most successful people. With glass cleaner, leather and vinyl protectant and other cleaners in a branded carrying case, the Mopar Car Care Kit is a perfect stocking stuffer for professionals who like to keep their vehicle looking as clean and detailed as the day it rolled off the assembly line.
Wireless Phone Charger
Few things are more alarming for a professional on the go than a quickly dying smartphone. Help the pro on your list avoid that problem with the Mopar Brand's Wireless Phone Charger, a convenient way to charge your smart device during your commute.
2019 Jeep Brand Off-Road Calendar
The most successful people on your shopping list are likely the most organized. Help them stay that way with the 2019 Jeep Off-Road Calendar. The stunning images of Jeep Brand vehicles in their natural habitats (off-road) might inspire a hardworking friend or loved one to finally take that well-deserved vacation to Moab this year.
Official FCA Merchandise
Fans of Chrysler, Jeep, Dodge, Ram and FIAT Brand vehicles often wear their hearts (i.e., brand enthusiasm) on their sleeves. With your help and this official FCA merchandise, they can wear it on their hats, jackets, t-shirts, hoodies, travel mugs, duffle bags and so much more.
All-New 2019 Ram 1500
When it comes to giving gifts, we all know it's the thought that counts. Well, what could be more thoughtful than giving your entrepreneurial loved one (or yourself) an All-New 2019 Ram 1500. With enough luxury to satisfy even the most discerning professional, and enough capability to conquer any job, the All-New Ram 1500 is a shoo-in for best gift ever for small-business owners and, let's be honest, anybody else.
Happy Holidays from your friends at FCA Work Vehicles!