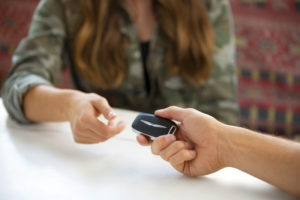 FCA is deeply committed to gender equality in the workplace and supply chain. Recent and strong evidence of this came on September 13, 2018, when more than 100 female entrepreneurs and professionals attended the W2W Mixer, a networking event held at FCA headquarters in Auburn Hills, Michigan.
According to organizers, the event was designed to link women business owners with FCA's top female leadership. It did just that. Women representing 85 different businesses pitched their services, products and ideas to FCA executives. Businesses represented included a maker of high-quality lubricants, an award-winning marketing firm and many, many more.
"FCA US is committed to empowering women inside our company and to increasing the impact women-owned businesses have on our supply base," said Barb Pilarski, Head of Human Resources, FCA US LLC. "Opportunities to connect our women leaders with accomplished women business owners fuel the connections and build the momentum that will move the automotive industry forward."
Also on hand were members of the National Association of Women Business Owners (NAWBO), an FCA partner association and advocate for female entrepreneurship.
"FCA is a global leader in the auto industry," said Tamika Brown, business owner and the Executive Secretary of NAWBO's Greater Detroit Chapter. "As such, it is important for them to hold events that specifically provide women business owners with the opportunity to meet key purchasing personnel and suppliers they may not have had the chance to meet otherwise." Brown added, "FCA has set an example for other large corporations to follow."
The W2W Mixer was part of FCA's 19th annual MatchMaker event, which provides more than 250 minority-owned, women-owned and veteran-owned businesses access to FCA leaders, buyers, tier-one suppliers and leaders from advocacy and certifying organizations.
In 2017, FCA US spent $8.2 billion with approximately 300 minority-, women- and veteran-owned suppliers, representing more than 18 percent of the company's total annual purchasing. Since 1983, the company has purchased nearly $62 billion from diverse suppliers. In recent years, FCA US received key leadership awards for its supplier diversity programs.
Working to ensure equal access to minorities, veterans and women is not only the right thing to do, it's also just good business. "Women are influencers," said Tisha Hammond, a business owner who sits on the board for the Greater Detroit Chapter of NAWBO. "Large companies like FCA that support and provide access to women are positively impacted by doing business with us." We couldn't have said it better ourselves.
Remember: Members of NAWBO and their household family members are eligible for a $500 vehicle allowance on select Chrysler, Dodge, Jeep®, Ram and FIAT® brand vehicles. Visit the NAWBO member benefits page or your local BusinessLink dealer for more information.