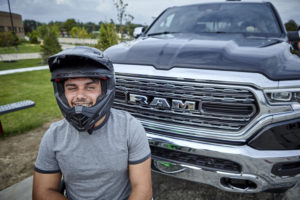 Aaron "Wheelz" Fotheringham is a pioneer in the world of action sports and a true inspiration to all who meet him. He is also the new brand ambassador for FCA Driveability, and we couldn't be happier to have him on board. Please enjoy his first guest blog post, and keep an eye on the FCA Driveability Instagram and Facebook pages to see more of his great content.
Anyone that knows me knows I love my trucks. So the opportunity to represent the FCA Driveability program in a brand-new customized 2019 Ram 1500 Rebel has been a dream come true.
When I was a kid I used crutches for years. Eventually I found that using the wheelchair was less painful, more efficient and a lot more fun. Unfortunately most people see the wheelchair as something to be avoided, even disabling. But my chair allowed me to go places and do things that I couldn't before. My wheels became my freedom, eventually opening the door for me to live out my dreams and pursue a career in Action Sports.
FCA Driveability has helped me take that freedom to the next level. I spend a lot of time on the road driving to different skate parks and competitions, so my truck ends up being my home away from home. That's why the Ram Rebel was my truck of choice, a vehicle that complements my lifestyle and helps me get where I need to go.
Just recently I took my truck to California for a day trip to ride some ramps. The super clean leather-timmed interior* and hands-free Uconnect® system make long drives in this truck feel like I'm flying first class. I was able to get my ride upfitted with some really neat electronic FeatherLite® hand controls made by Sure Grip. I love these controls because they don't make my hand tired. They are also low profile so they don't get in the way when my wife wants to drive.
I'm pretty rough on my chairs and so every trip I take requires a lot of extra parts. One of my favorite features of this truck is the RamBox® Cargo Management System*. I can store my parts, tools and other equipment and, on occasion, my groceries! The back seat is also extremely spacious and folds up so I can pack in a few extra sets of wheels on my trips.
I am excited to see where 2019 takes me with a truck that truly helps me Live Forward.
The FCA US Driveability Program provides customizable adaptive equipment to help make life easier for people with disabilities. Visit the program website to learn more about the available $1,000 reimbursement on the purchase of qualifying equipment.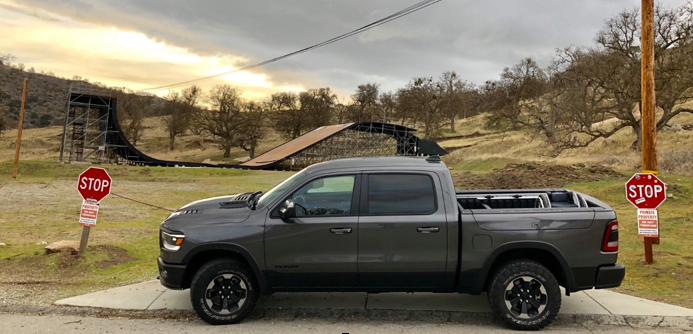 *Optional feature.