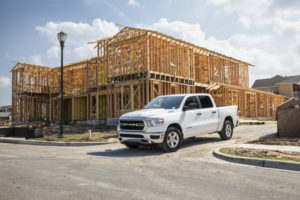 Let us help you build something great – join the exclusive BusinessLink program offered at no cost by FCA US LLC.
Designed to benefit small businesses in big ways, FCA's BusinessLink program connects business owners and entrepreneurs with Chrysler, Dodge, Jeep®, Ram and FIAT® Brand dealerships especially equipped to address the needs of small business. Enrollment in BusinessLink is easy, membership is free and the perks are many, including preferential vehicle servicing ("next-bay" service), extended service hours, a dedicated account manager and more.
The ultimate goal of BusinessLink is to help foster a relationship of real value between the dealership and customer, and to make the purchase and maintenance of work vehicles more convenient for the small-business owner. We all know time is money in business – this program is our way of helping you save both while earning your loyalty in the process. Here's a look at the program in action.
Visit our website to enroll in the program and to find a participating BusinessLink dealership near you.