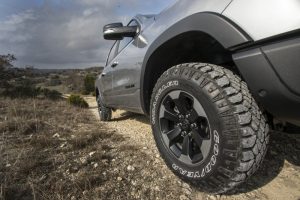 Welcome to Maintenance Basics, an ongoing blog series in which we share basic maintenance tips and vehicle-care best practices. These tips are intended to help keep your work vehicles where they belong – on the road and on the job making money for your business.
Show us a successful business and we'll show you one that pays close attention to the details. When margins are thin and competition is stiff, a company that "sweats the small stuff" is more likely to come out ahead.
Take tire care. Checking tire pressure and adjusting as needed is a relatively simple task that takes only minutes each month, yet it can lead to longer tire life and reduced risk of tire failure. While tire rotations are more involved, they too can and should be a routine item on your to-do list, as they help to ensure you get the most miles and value from your tires.
Please enjoy these two videos that explain how and why regular and proactive tire care can help prolong the life of the tires on your work vehicle.
Tire Pressure
Description: Nothing's more important to the life of your treads than pressure. Too much pressure can wear out your tire's center tread, and too little pressure can wear out the tread edges. Get educated about the importance of monthly tire pressure checks today.
Tire Rotation
Description: Uneven tread wear? That's a real thing. It shortens tire life…hurts performance…compromises safety…and happens on every vehicle. So tire rotation? That's no gimmick.
Think you don't have time for tire rotation or other routine maintenance? Remember, BusinessLink members enjoy priority or "next-bay" service at participating Chrysler, Dodge, Jeep® and Ram dealerships. Membership is free. Enroll today!