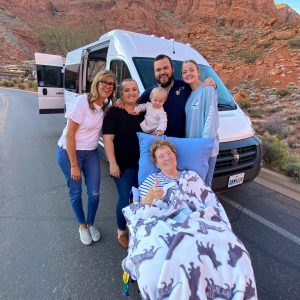 "The Ram ProMaster® is a gamechanger. I truly believe it helped save my mom's life." –John Lund, Salt Lake City, Utah
As is often the case, John Lund knew nothing about adaptive mobility until someone close to him had a sudden and debilitating need for it. On April 7, 2018, his mother Carolynne Loder suffered a massive stroke that left her paralyzed on the left side of her body and in need of around-the-clock care.
The stroke of course was devasting on a multitude of levels. "My mom was the glue that held our family together," John says. She had also enjoyed a 33-year career as Residence Manager at the Utah Governor's Mansion, where she worked closely with five sets of governors and first ladies. "She is such an amazing, dynamic person," John says. "Realizing someone who was so active socially and politically would be unable to care for herself, that was difficult to bear."
In fact, the family didn't accept it at first. "We were in denial," John says. But as the challenges of a new reality took shape, the family began searching for a way to return some sense of normalcy to Carolynne's life, and their own. "As much as we could, we wanted to continue doing my mom's favorite activities, go out for a root beer float, that kind of thing. We knew what it would mean to her. But none of it could happen unless we addressed her mobility."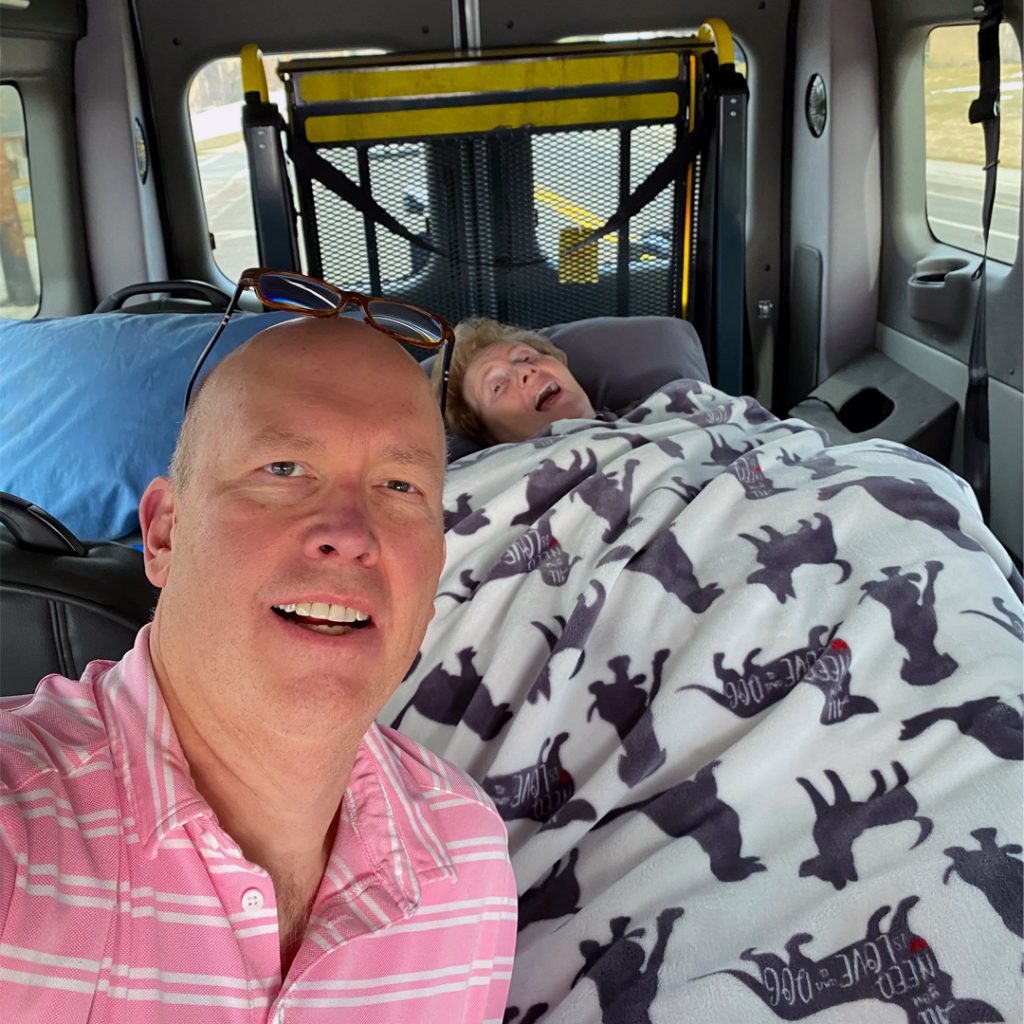 Three months after Carolynne's stroke, John purchased the family's first adaptive vehicle, a Dodge Caravan with a rear-entry ramp. Unfortunately, it was too small to accommodate Carolynne's specialized wheelchair, which elevates when needed to help alleviate nerve pain. They tried a Ford Transit next, but it too lacked the necessary space – Carolynne felt isolated in the back and with only two seats, driver and passenger, most of the family would have to ride separately.
It turns out the perfect solution for them is a Ram ProMaster 2500 with a rear lift from Ricon. John likes the fact it's easy to drive and that a commercial license isn't required for operation, meaning anyone in the family can pick Carolynne up from the extended care facility for an outing, including his 16-year-old daughter. Carolynne likes that she can see out the windows and, more importantly, that she can sit beside her children or grandchildren rather than being relegated to the very back.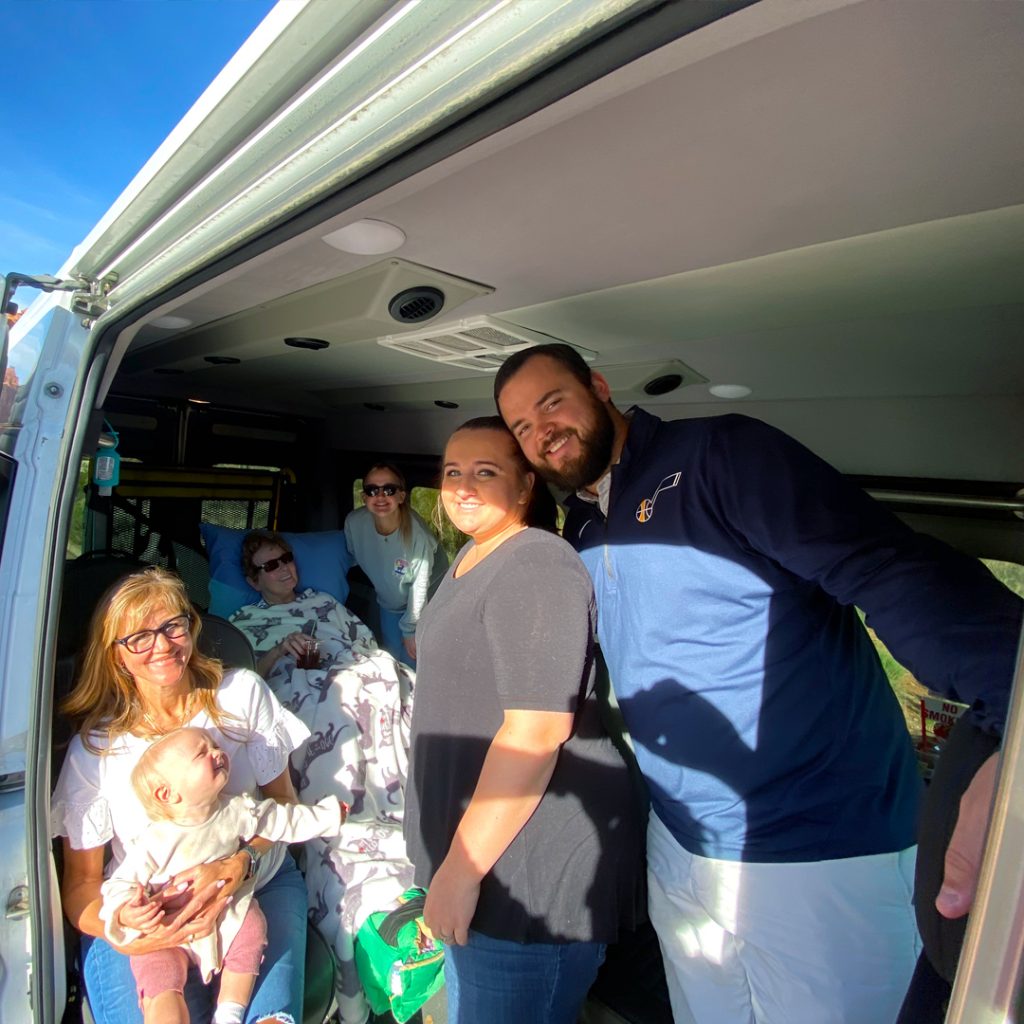 The real benefit of the ProMaster is that it gives Carolynne and her family the normalcy they desperately needed after the stroke. Once a month they take a road trip to southern Utah, for example. They load up the whole family, including dogs, attach a trailer and hit the road as easily as any other family might. "We just go and be normal," John says. "I can't tell you how important that is to us, and to my mom especially. She counts down the days until our next trip."
With the Ram ProMaster, Carolynne still has access to the world, and that has proved to be invaluable, a welcome bright spot in what John admits is an extraordinarily difficult situation. "I cannot recommend this van enough for what it has done for my mom and her well-being," he says. "I would volunteer my time, I would literally take phone calls from people in similar situations to talk up this vehicle. I am an evangelist for this thing."
Get a reimbursement of up to $1,000 when you purchase adaptive equipment for select FCA vehicles, including the Ram ProMaster. Learn more at the FCA Driveability website: https://www.fcausdriveability.com/