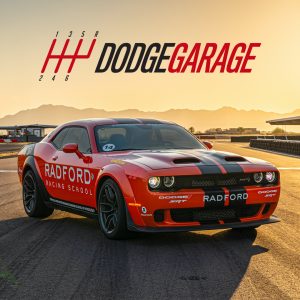 Racecar driver Mario Bonfante Jr. doesn't just #LiveForward, he lives forward fast.
A debilitating spinal injury when he was seventeen years old hasn't kept this adrenaline junky from finding a way to pursue two of his life's great loves – speed and racing.
With the help of a set of hand-controls he designed on his own, Mario is tearing up the racetrack like a pro and getting ready to help others do the same through a partnership with the Radford Racing School.
Watch the latest episode of Dodge Garage Download to learn more about Mario and his innovative hand controls. Stay tuned to the end of the video for information on FCA's DriveAbilty program, which offers a reimbursement of up to $1,000 on the purchase of qualifying adaptive vehicle equipment.
Enjoy!