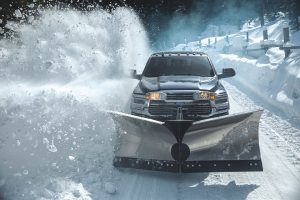 Long gone are the days when the typical Ram Brand vehicle owner was easy to define.
With a full and versatile vehicle lineup appealing to an ever-growing pool of potential customers, the only thing "typical" about today's average Ram vehicle owner is an unwillingness to settle for anything but the best.
Of course, an appreciation of quality workmanship is not necessarily the only characteristic Ram truck owners have in common. A penchant for hard work and desire to help others also come readily to mind.
Take Vic Manson. After 36 years teaching at an elementary school in British Columbia, Mr. Mason retired from his first career and quickly embarked on a second, doing what else – helping ensure a clear path forward for the folks in his community.
Please enjoy this video of Mr. Mason in action with his trusty Ram 2500. Then head over to our website to learn more about Ram trucks and cargo vans and how they can help you advance in your career, whatever it may be.