When it's time to invest in home construction, call on Teton Heritage Builders.
Established in 1996, Teton Heritage Builders has spent over two decades creating high-quality rustic residential and commercial buildings for clients in Montana and Wyoming. The company offers a variety of building styles—custom log, timber frame and western contemporary designs, plus modern and green buildings—all with the help of their Ram 2500.
The Creative Process
At the forefront of Teton Heritage Builders is their beautiful home designs that are inspired by the landscape. They use high-quality building materials such as stone, timber, log, glass and steel to craft high quality homes that reflect the surrounding area.
These materials can get heavy, especially in such high quantities. Their 6.4-liter HEMI V8 Ram 2500 offers a 4,010-pound max payload capacity, making it easy for Teton Heritage Builders to haul materials to the worksite. The team can also tow large trailers loaded with up to 17,540 pounds1 of materials, a handy option for transporting logs, timber and other lengthy items.
These aren't the only factors that make this construction company stand out—it's their seamless process that makes them even more dependable and this starts with the client. Their client-centric focus allows the customer to be in control of the entire building process, starting with design, leading into the construction phase and ending with the move-in phase.
Achieving "Legacy Quality"
Teton Heritage Builders provides support throughout the entire home building process via pre-construction planning, post-construction check-ups, a 12-month full warranty and more. Their Quality Control Program ensures detailed research and planning, rigorous pre-move-in testing and thorough system inspections.
Since many of their homes and buildings reside in rural areas, the roadways to get there aren't always perfect. That's why Teton Heritage Builders picked the Ram 2500 for the job—an off-road-capable machine with plenty of towing and hauling power. No project is too large or too remote for Teton Heritage Builders.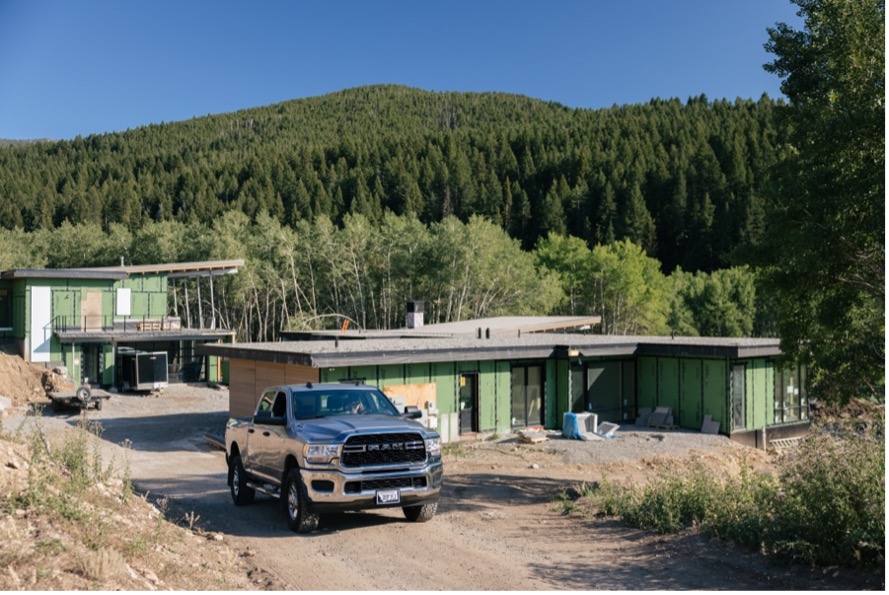 The Mission Statement
"Teton Heritage Builders is a premier construction company in the Western United States providing our clients buildings of exceptional quality, character, and value. Teton Heritage Builders utilizes technically sophisticated systems, unique human resources, high levels of organization, and strong teamwork. We create a safe environment that fosters mutually beneficial relationships for all stakeholders based on respect, honesty, and integrity. We are proud of our team and invite you to learn more about our staff, who are dedicated to craftsmanship, open communication, and a pleasurable building experience for our clients."
To learn more about Teton Heritage Builders, visit their website at tetonheritagebuilders.com.
1When properly equipped. See dealer for details.