Radford Racing School has officially introduced Dodge Pursuit vehicles to their Executive Protection Program (EPP). Located in Chandler, Arizona and sponsored by the Dodge brand, the school carries 20+ years of experience training a variety of groups—including law enforcement members.
Radford Racing School's EPP
As North America's largest purpose-built driver training site, Radford's EPP courses are carefully designed to meet the needs of challenging settings where specialized skills are necessary. The program teaches drivers how to handle high-pressure situations, emphasizing the importance of concentration and emotion control. Part of this initiative includes the following specialized drills:
– Breaching & Ramming: Teaches drivers how to effectively break through barriers and obstacles while minimizing safety risks.
– Downed-Driver: Instructs the most efficient ways to react to immobilized and / or potentially dangerous vehicles on the road.
– Pit Maneuvers: Shows participants how to safely apprehend a vehicle that's fleeing from the police.
This training program spans across 5 committed 8-hour days and can be tailored to suit specific team needs.
Radford Racing School's Dodge Pursuit Lineup
The Radford Racing School uses 4 total Dodge Law Enforcement vehicles—2 Dodge Charger Pursuits and 2 Dodge Durango Pursuits. These vehicles include police-specific features such as standard police-tuned suspension and braking systems, plus a heavy-duty cooling system to aid in long-term engine usage.
The Dodge Pursuit models also have a specialized interior setup with extra space for equipment and available ergonomic controls. They are compatible with police radios, siren controllers, mobile data terminals, surveillance systems and more.
The Dodge Charger Pursuit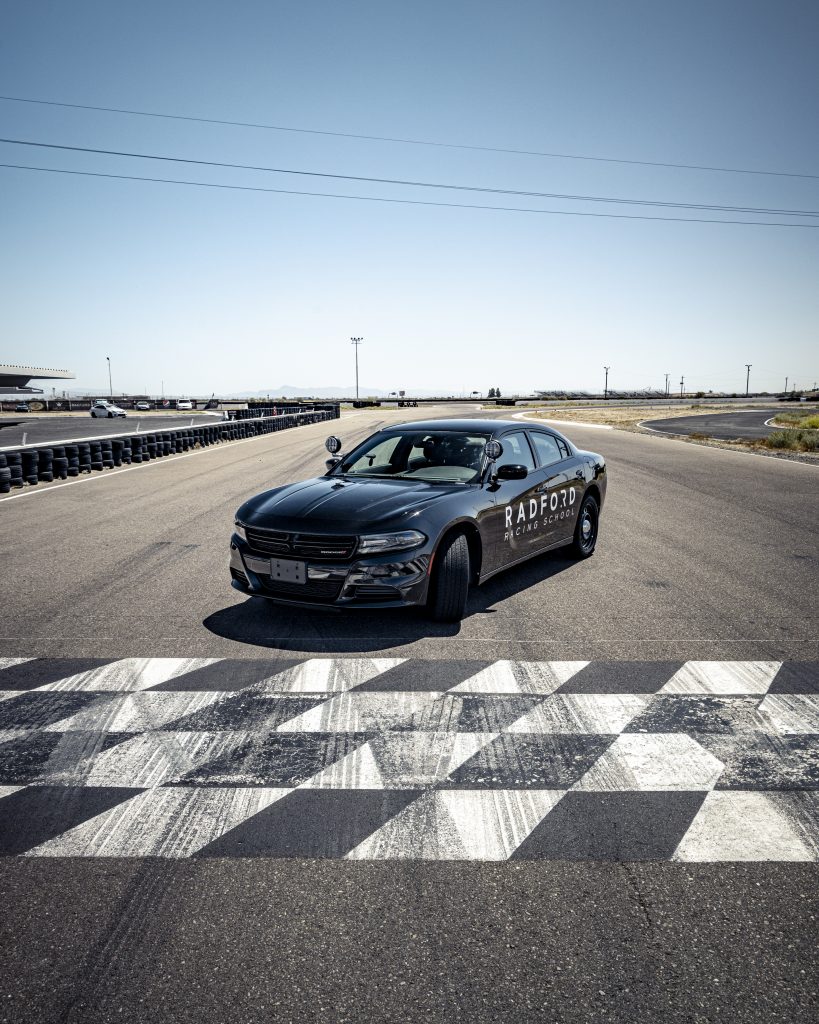 Speed and capability are no strangers to the Dodge Charger Pursuit. A heavy-duty frame and available ballistic door panels are designed to enhance officer safety on the job, while standard AWD capability is there to kick in during adverse weather and challenging road conditions.
The Dodge Durango Pursuit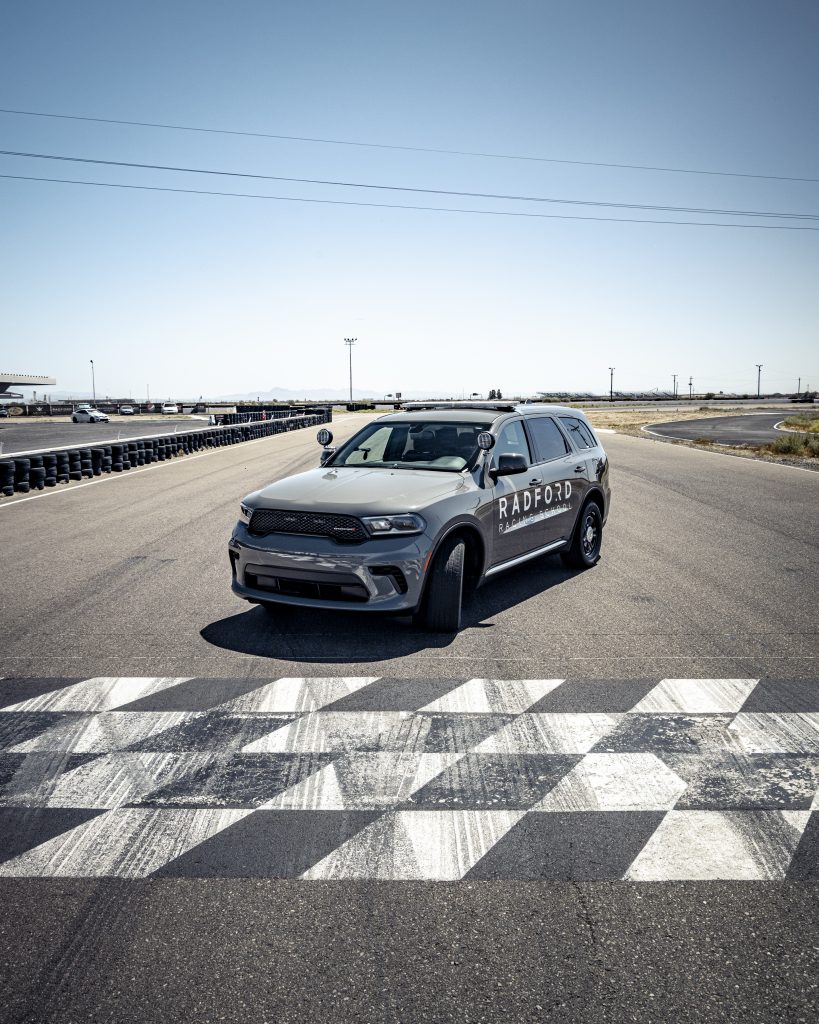 The Dodge Durango Pursuit balances power with practicality. This SUV offers important standard features such as additional cabin and cargo room, AWD capability, K9-friendly Three-Zone Automatic Climate Control and vinyl floor covering.
Pursuit Vs. the Pursued
Radford Racing School boasts an impressive fleet of 85 Dodge SRT® models renowned for their speed and power. These vehicles closely emulate the performance of Dodge Pursuit models so that the EPP trainings can mimic real-life scenarios, better preparing students for the job.
Want to learn more about Radford Racing School? Visit their official contact page to submit questions and requests: https://www.radfordracingschool.com/contact/
Check out our law enforcement vehicles at https://www.stellantisfleet.com/law-enforcement-vehicles.html.
©2023 FCA US LLC. All Rights Reserved. Chrysler, Dodge, Jeep, Ram, Wagoneer, Mopar and SRT are registered trademarks of FCA US LLC. ALFA ROMEO and FIAT are registered trademarks of FCA Group Marketing S.p.A., used with permission.